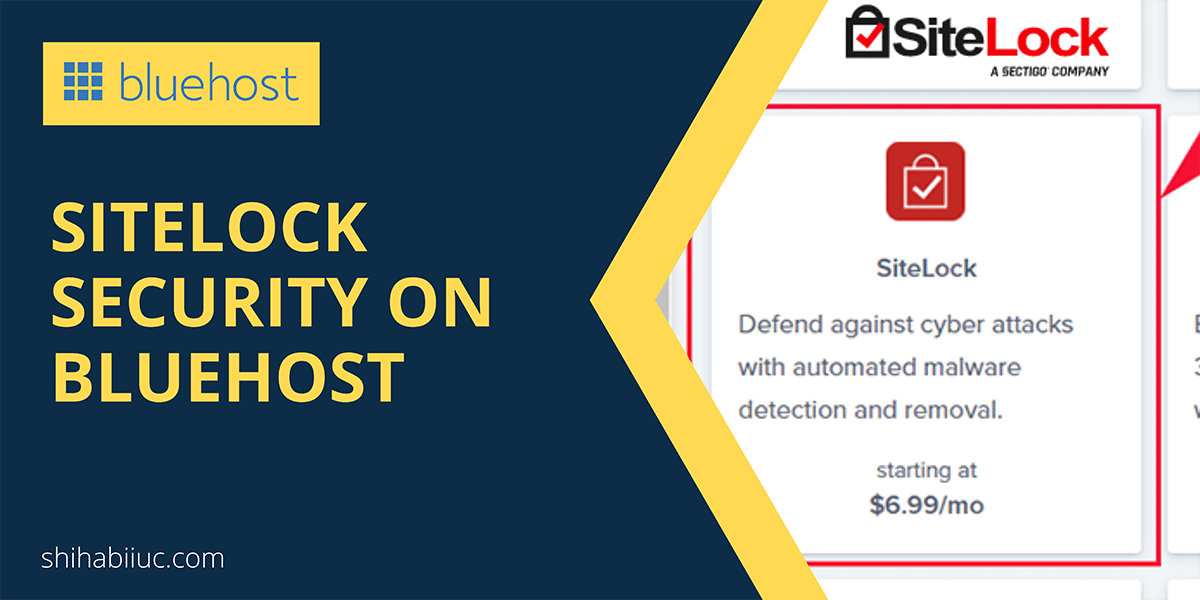 Bluehost has 22 add-ons to their marketplace and "SiteLock Security" is one of them. It's a third-party tool that searches for threats and fixes websites if there are any security issues.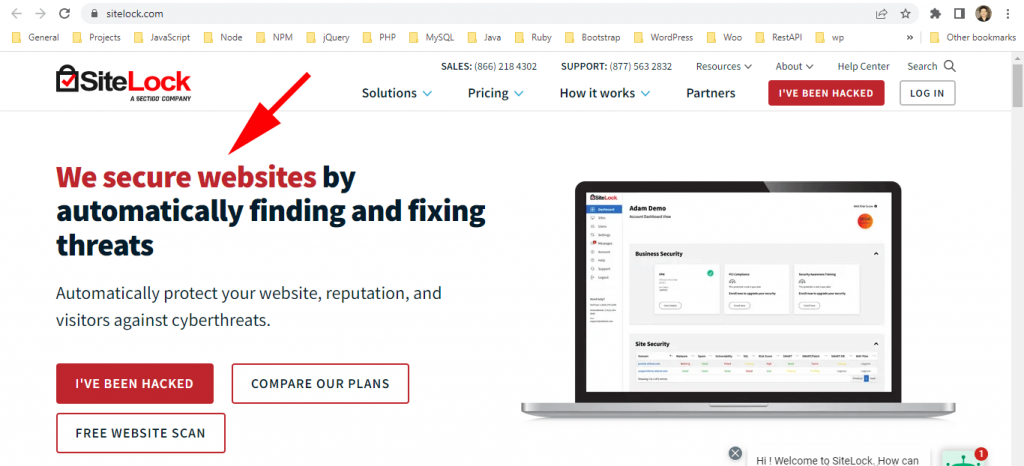 Bluehost is partnered with SiteLock and they offer this security service to their clients.
After the "Codeguard Basic," this SiteLock Security is one of the most discussed add-ons among all other package extras.
You will find this "SiteLock Security" add-on on the Bluehost dashboard. If you're an existing Bluehost customer, you will find it in their marketplace. After you log in to your Bluehost account, navigate to "Marketplace → Add-ons" and search for the add-on named "SiteLock" (as you see on the screenshot below).

But if you're not an existing customer and if you want to signup for Bluehost hosting, you'll find this "SiteLock Security Essentials" on the checkout page. Bluehost upsells 4 of their package extras on the checkout page and SiteLock is one of them.
The SiteLock add-on has 3 different plans:
Essentials
Prevent
Prevent Plus
The price and renewal are as follows:
| SiteLock Packages | Price/year | Renewal Price |
| --- | --- | --- |
| Essentials | $35.88 | $83.88/year |
| Prevent | $179.88 | $239.88/year |
| Prevent Plus | $299.88 | $359.88/year |
See their features on Bluehost.
SiteLock Security on Bluehost – is it worth it?
Now you know what SiteLock Security on Bluehost is and what it does. But the question comes "Is it worth buying the SiteLock add-on?"
Before answering the question, let's see if there are any better alternatives to the SiteLock Security add-on.
Alternatives of SiteLock Security
You're using Bluehost and that is why I assume that you will use WordPress as the CMS for your website.
If you go to the WordPress plugins repository, you will find a couple of security plugins. I mentioned some of the firewall & malware scannings plugins below:
These are the free plugins that do the same thing as the "SiteLock Security on Bluehost."
However, if you ask me for only one option, I would recommend "Wordfence Security." You can use it on your WordPress website without any doubt. It will handle lots of security issues & vulnerabilities such as:
Block malicious traffic
Scan for malware and malicious code
Limit login attempts
Protect your website from brute force attack
Check for WordPress core files, themes, plugins, bad URLs
Scan for malicious redirects and code injections, and much more
Do you still need SiteLock Security on Bluehost?
Now we came to the conclusion. Since we have better alternatives that are also free, so you really don't need the "SiteLock Security" add-on.
However, all these security plugins also have premium versions. But you don't need the premium version especially when you're just getting started.
The free version does not mean that they are worthless. Millions of website owners are using those plugins and have positive feedback.
So you can use any of those free plugins without any doubt.
Until 2022, I maintain near about one hundred websites that are hosted on Bluehost. And I don't use SiteLock for any of those websites. It's been more than 6 years but I have never seen any of my websites get hacked.
From my personal experience in web development and maintaining websites, I can assure you that you can definitely run your WordPress website without the help of SiteLock Security.
Conclusion
The web made the digital world more flexible & enjoyable. At the same time, it brought vulnerabilities for many people, especially non-techies.
The SiteLock Security on Bluehost definitely worth it but we have better alternatives that are also free to use.